Many homeowners opt to convert their traditional wood-burning fireplace to gas one because they provide the ambiance of a real fire with the convenience of flipping a switch—no more hauling wood and scooping ashes.
While gas fireplaces require less maintenance after a fireplace restoration, they still need regular care and inspection to keep them operating safely and efficiently for years. Keep reading to learn how to maintain a gas fireplace.
Schedule annual professional maintenance.
The best way to maintain your gas fireplace is to have it professionally serviced once a year. A technician will inspect the various parts, including:
Checking the gas pressure
Looking for leaks in the gas line
Inspecting burners and pilots for blockages
Cleaning the air intake and exhaust
Replacing damaged parts, including logs
Techs can spot potential problems before they become big issues, such as debris blocking the pilot light or a leak in the gas line. Professional maintenance helps ensure your fireplace provides cozy heat when you want it.
Annual maintenance involves a 21-point inspection. After performing all the required checks, the technician will verify proper operation. They can also make adjustments to optimize efficiency.
Keep the firebox clean.
While you no longer have to scoop ashes, some debris can still accumulate in the firebox. The combustion air intake can draw in dust and lint to the burners.
Over time, this buildup can clog components like the pilot assembly and burners.
Add these cleaning steps to your weekly or monthly maintenance (depending on how often you use your fireplace).
For light dust, use a soft brush attachment on your vacuum.
For heavier debris, remove logs/coals and clean them by hand.
Clean the glass doors with a damp cloth and gas fireplace glass cleaner. Use a brush for stubborn buildup.
Check the firebox walls and ceilings for flakes that should be brushed away.
A clean firebox optimizes heating performance and safety.
Inspect the chimney.
Gas fireplaces vent exhaust via the chimney, just like wood-burning fireplaces. Regular chimney inspections ensure proper ventilation of combustion gases.
If the chimney is blocked, dangerous gases can go back into the home. Maintenance technicians will examine the chimney and cap for blockages during annual service.
It's also wise to do a DIY chimney inspection mid-year. Check for:
Animals/birds nesting
Leaves
Debris buildup
Deterioration of the bricks or cap
Proper ventilation prevents carbon monoxide from entering occupied areas of the home.
Replace logs and coals as needed.
Gas fireplaces use faux logs or coals over the burners to create the look and feel of a real fire. Over time, these may crack, crumble, or become sooty.
Replacing worn logs and coals improves the ambiance and heating efficiency. And damaged logs allow more heat to escape up the chimney. New refractory logs also protect the burners below.
Choose logs and coals designed for your fireplace make and model. They are crafted from durable refractory materials to withstand high temperatures. Purchase from your fireplace manufacturer or an authorized dealer.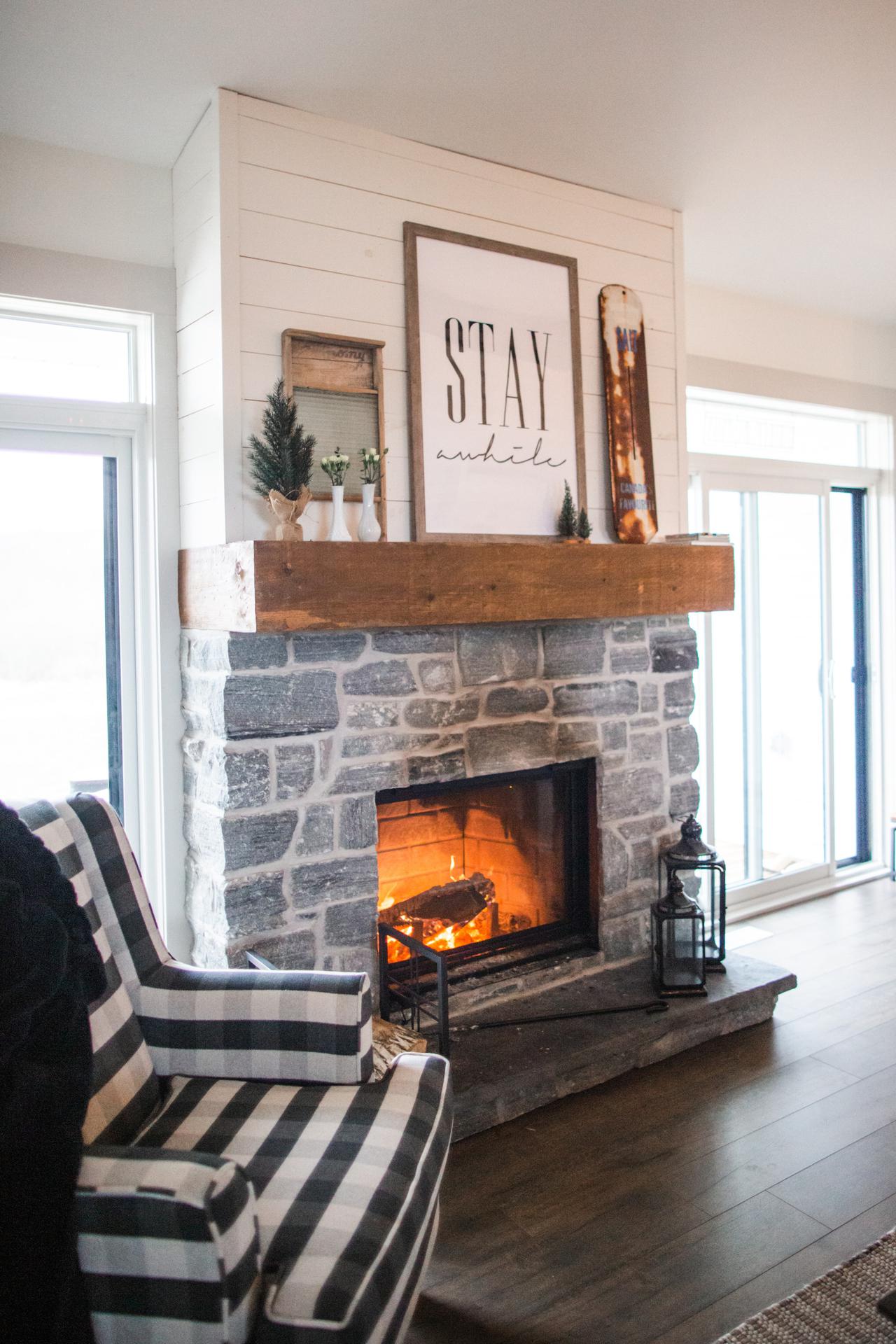 Keep the glass clean.
Dirty fireplace glass doors block the flames and cut down on heat radiation into the room.
Use gas fireplace glass cleaner and a damp cloth for surface debris.
For heavy, burned-on buildup, you may need a brush or razor blade scraper.
Only clean the glass when the fireplace is cold.
Never use abrasive scouring pads or regular household cleaners on fireplace glass. They could scratch the surface, making buildup worse. Just a few minutes spent keeping the glass clean enhances your fireplace's beauty and functionality.
After a fireplace restoration, Capitol Chimney Services can help with maintenance to keep it like-new.
By investing a little time in maintenance each year, your new gas fireplace will provide ambiance and warmth for decades to come. Improper maintenance can reduce efficiency, unpleasant odors, and even dangerous carbon monoxide leaks.
Contact the experts at Capitol Chimney Service today for professional gas fireplace maintenance and annual servicing. Keep fireplaces safe while increasing their longevity throughout D.C., Maryland, and Northern Virginia.